R.B.M. Italia s.r.l.
polishing Wheels for glass
RBM ITALIA produces polishing wheels for flat glass for over 50 years.In its range boasts over 26 different formulations of mass produced in various grits and sizes, marketed by an extensive network of sales agents throughout the world.
RBM ITALIA today is a mark of great prestige and is synonymous with quality-assured products, used by small workshop to big industry.
RBM ITALIA increases year after year its position in the market industry through constant research of new products, cooperation with machine manufacturers, participation in the most important fairs of the sector, technical assistance tailored to the different needs of customers.

Wheels Made to ART
Our Past

R.B.M. (Reynaud Baldichieri Mole) ITALIA was founded in 1963. In the beginning it was a local little workshop: Romano Reynaud worked in a glazing factory and during his spare time he worked out the formula of the first polishing wheel for glass.In 1965 R.B.M. begins to co-operate with important machine manufacturers such as ADA and COVESA: machines are tested and exported with mr. Reynaud's wheels and are more and more well-known both in Italy and abroad.The first polishing wheels to be invented and sold are 9R™ and 10S™, that are still requested a lot today.In the beginning of the eighties, a bigger range of wheels are needed because of new types of machines and more types of glass processings. In this period the first cerium wheel, X081, is made. In the beginning of the nineties, R.B.M manufactures the first resin and polyurethane wheels for the arris. It starts to develop the business relationship with the Chinese market that today covers a 40% of the total export of the company.In 1995 X3000 and X5000 appear in the market as high quality wheels that can reach top polishing results.In 2008 R.B.M. moves on, concentrating not only on flat glass, but also on low-E glass and develops new wheels for the removal of the low E film.In 2009 the range of cerium wheels grows with the new X09, an high resistant wheel for fast rotation speed (3400 RPM).
Our Present

R.B.M. ITALIA is now a leader in the manufacturing of polishing wheels for flat edge.Beside the manufacturing and sales of polishing wheels, R.B.M. was capable of increasing year after year the demand from local and foreign markets through the development of new products, the presence in the most important exhibitions and the technical assistance for every problem solving of the customers. A new larger factory was built in order to fulfil an higher request of wheels. The originality of the products is guaranteed by an official registration of the trademark all over the world. Despite of the evolution, R.B.M. has never changed its initial characteristics: a family run business that gives particular care to the production process and the customer satisfaction.
In 2017, in order to give RBM, the possibility to grow to a greater extent, Reynaud family decided to sell the company to Surfaces Group.
This choice has been made to project RBM to a more promising future in a more and more competitive market, confident that only a strong and framed corporation can allow the company to keep its leadership in the years to come.
Founded in the year: 1963
Location: Baldichieri (ASTI) - Italy
Founder: Romano Reynaud
Owner of the company: Gruppo Surfaces
Field of activity: Manufacturing of polishing wheels for glass
Export: 81%
Sales net: Agents and machine manufacturers
Meet Our Team
Ing. Dino Zandonella Necca
President
dino.zandonella@rbmitalia.com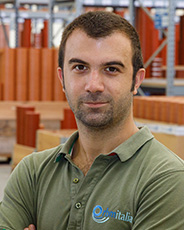 Lorenzo Cannella
R&D and Technical Assistance
lorenzo.cannella@rbmitalia.com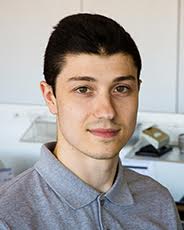 Manlio Liuni
Controller
manlio.liuni@rbmitalia.com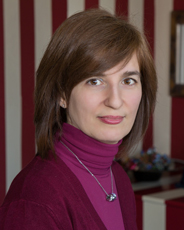 Dr.Miriam Munari
Sales Dept.
miriam.munari@rbmitalia.com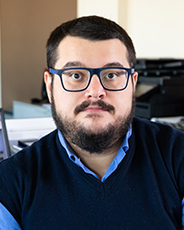 Andrea Bono
Purchase Dept.
andrea.bono@rbmitalia.com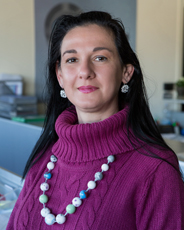 Marina Solinas
Accounting
marina.solinas@rbmitalia.com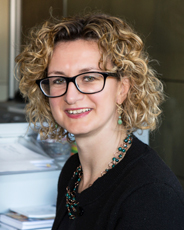 Dr.Simona Biamino
Sales Dept.
simona.biamino@rbmitalia.com